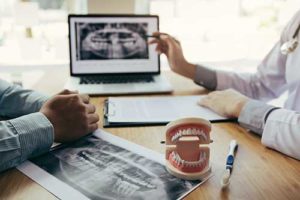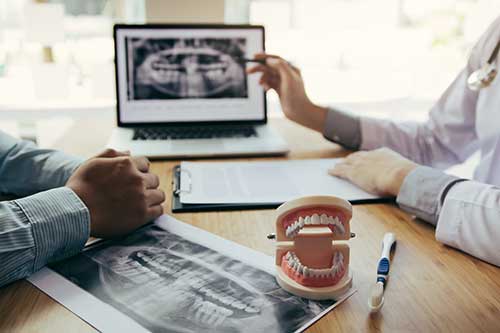 As we progress through the stages of life, our smiles can change. At Lovett Dental Corpus Christi, we're with you every step of the way. From childhood until your senior years, visiting the dentist should be a priority. With our dental specialist services, you'll experience the kindness and compassion that you'd expect from Lovett Dental Corpus Christi. We make maintaining your smile easy and affordable with our many options. Never miss out on life's important events due to dental troubles. We'll get you back into the game before you know it and smiling even more.
Our Specialty Dental Services
If you require a dental specialist, Lovett Dental Corpus Christi has you covered. We offer many specialty dental services, which include the following:
We also offer sedation dentistry for dental anxiety, periodontics (gums), and endodontics (root canal therapy). In addition to our specialty dental services, we also offer:
Which Dental Specialist Services Do You Need?
Lovett Dental is happy to provide a brief overview of our specialty dental services in Corpus Christi, Texas.
Restorative dentistry aims to correct issues that necessitate repairing previous damage or trauma that affects the teeth. This can cover anything from a simple filling to a full set of implants. Restorative dental services are among the most popular options available through Lovett Dental. Some overlap exists between restorative and cosmetic dentistry. One of the benefits of cosmetic dentistry is to repair your teeth to help build your confidence.

Periodontics addresses various issues, with most of them stemming from inflammation of the gums and bones. Periodontists also work with dental implants, loose teeth, mouth pain, bleeding gums, and more.

Endodontics addresses the soft inner tissue of the teeth. Endodontists work to restore and preserve the teeth to prevent further decay and save the teeth from unnecessary extraction.

Oral surgery is for removing teeth that are infected, impacted, or can't be preserved. The oral surgeon has specialty training beyond the scope of a standard dental degree. Patients are made as comfortable as possible throughout the oral surgery process.
Our Services for Children and Adolescents
Pediatric dentistry is one of our top specialty dental services in Corpus Christi, Texas. Infants through teens can visit a pediatric dentist to take care of the issues that can surface during childhood, such as cavities and poor dental hygiene. Our pediatric dentists help to ensure that education is the focus during treatment. Fluoride treatments, sealants, and other preventative treatments are common with pediatric treatment plans.
Pediatric dentists also receive additional training in child psychology, so they're able to put your children at ease when visiting the dental office for visits. Small children must become familiar with coming to the dentist's office. Doing so familiarizes them with the office environment and the staff reducing anxiety and increasing the ease with which parents and dentists can conduct an exam. Familiarity also increases the likelihood that children learn and keep practicing positive oral health habits into adulthood. Some of the general dental services we offer to both children and adults include:
When you bring your family to Lovett Dental Corpus Christi, it means we'll grow with your needs. By beginning early in childhood, our team can make sure all baby teeth are healthy and that when permanent teeth come in, they are healthy and aligned. As a child enters adolescence, alignment becomes more of a potential issue. The teen years are the perfect time to make sure teeth are straight, without gaps, and no bunching. Dental braces are a common service for adolescents we provide.
Dental Specialist Services for Anxiety
If you have dental phobia or anxiety when visiting the dentist, special measures will help put you at ease. Through various sedation dentistry techniques, you may not even be aware of the events transpiring during the procedure. The focus of these treatments is to make you as comfortable as possible and help you overcome your fear of dental work. 
Reach Out to Lovett Dental Corpus Christi to Learn More
When you need specialty dental services, Lovett Dental Corpus Christi is here to help. Our caring staff will make you feel comfortable, and we'll take the time to answer your questions. We offer convenient appointment times, and we also offer free consultations for many of our services. To schedule an appointment at our Corpus Christi, Texas, location, call 361-986-1117 today.