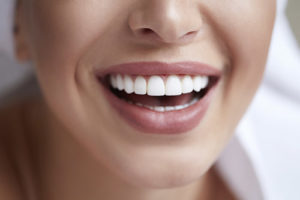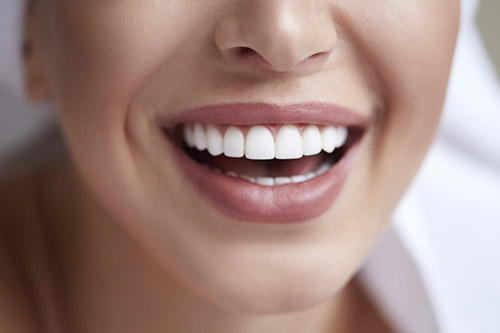 For many people, a bright, white smile is a dream. Having the smile you want boosts your confidence. If you don't love how your smile looks, consider teeth whitening with Lovett Dental Corpus Christi. Our professional staff can customize a solution to achieve the smile you're looking for. Whitening products sold over the counter can be helpful, but people rarely see results with lasting effects that are noticeable. This is because these products aren't designed for lasting or permanent whitening. Only a professional whitening like what you can find with our in-office or at-home solutions will get you the results you expect. Reach out to Lovett Dental Corpus Christi today at 361-986-1117, and we can have you ready for all the important events in life where you really want to look your best. Our cosmetic dentists are ready to help you go through your options to have your best smile yet. 
Teeth Whitening for Fast Results with In-Office Treatments
Lovett Dental Corpus Christi offers in-office dental bleaching to accomplish great results in a short time. Our dentists can work with nearly all patients, including those with sensitivity. The dentist will create a plan to maximize your results in a limited amount of time, and some patients may only need a single session.
For deeper stains, several sessions may be more appropriate. It's typically good to have a dental cleaning before the whitening process. Those with dental appliances, dental bonding, or dentures may need to consider other options, as whitening might not be the best solution.
There are numerous ways our teeth can become stained or discolored. Our teeth whitening services are great for handling the following types of stains:
Dark liquids like coffee and tea

Medication stains from antibiotics

Mouth trauma

Nicotine and tar stains

Food stains like blueberries and more
Once you're ready for whitening, the dentist will prepare your gums by applying a gel or a dental dam to protect them. Another gel that contains the bleaching solution will be applied to your teeth. Some cases may require more than one coating. The bleaching solution contains carbamide or hydrogen peroxide, which's highly potent. Depending on the bleaching method, a light may be used to enhance the whitening and speed up the process. After the solution comes off, you'll see the immediate results from the session. Our dentist will provide you with educational tips and any materials that will be helpful. They may also suggest products to take home for maintaining your beautiful new smile.
Results at Home
Lovett Dental Corpus Christi can provide you with whitening products that you can use from the comfort of your home. With a kit, you'll apply the gel into a tray that your dentist will create to fit your teeth. Many patients see immediate results that improve over time. Far more effective than over-the-counter drugstore products, our at-home whitening is a great way to touch up your in-office bleaching. Some patients purchase the kits as a standalone product after having a professional dental cleaning to help maintain the appearance of their beautiful smiles.
The ADA (American Dental Association) endorses both in-office and at-home teeth bleaching as an effective way to remove new and old stains. The ADA's Mouth Healthy website provides videos and more resources on whitening. This is one of the most popular cosmetic dental procedures because it can achieve great results with relatively little risk or cost. Your dentist at Lovett Dental Corpus Christi can walk you through what types of teeth whitening would be fit your needs and guide you through the process.
Free Teeth Whitening Consultation at Lovett Dental Corpus Christi
We offer a free consultation for those seeking more information on our teeth whitening services in Corpus Christi, Texas. You'll be able to ask questions, and our dentist will provide you with all the information you'll need to decide if dental bleaching is the best option for you. Restoring your pearly whites is easy with our many available options. A youthful-appearing smile and a confident attitude are easy with our whitening services. In addition to our teeth whitening services, our multidisciplinary practice offers a range of general dental treatments, including the following:
Additionally, we offer periodontics for gum issues and endodontics for root canals.
Contact us for your dental whitening consultation at Lovett Dental Corpus Christi at 361-986-1117 today.