Are you searching high and low for an answer to concerns about the appearance of your smile? If you are, you have no reason to feel hopeless. That's because we can accommodate all of your dental implant requirements here at Lovett Dental in Corpus Christi, Texas. We don't only concentrate on implants here, either. We also work with patients who are interested in getting the following cosmetic procedures:
It doesn't matter if you want to get rid of stubborn stains on your front teeth. It doesn't matter if you want to replace teeth that are missing, either. You can turn to us for a vast assortment of cosmetic dentistry needs. 
The Many Advantages of Getting Dental Implants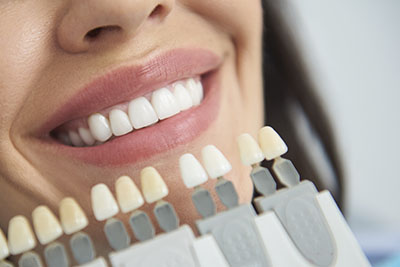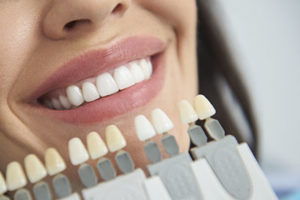 Dental implants are becoming more and common in the cosmetic dentistry universe. They can be optimal for patients who are searching for natural and seamless options for teeth that are lost. These implants, first and foremost, can do a lot to enhance your physical appearance. If you feel nervous and self-conscious about teeth that are missing, they can be a game-changer for you. Since they can replace lost teeth, they can simultaneously strengthen your feelings of self-worth.
These implants offer a host of practical advantages. Missing teeth can interfere greatly with the ease of speaking. They can interfere significantly with eating meals as well. If you have any missing teeth in your mouth, then you know all too well just how difficult chewing food thoroughly can be. Lost teeth can also make it markedly more difficult to speak clearly and enunciate your words. If you want to be able to communicate with other people without questioning how understandable you are to them, these implants may be able to get you moving in the right direction.
These implants look effortless. They don't appear fake. If you have them inside of your mouth, you won't have to worry about anyone else knowing. Dental implants are sturdy and resilient and can help you walk around with your head held high no matter what. They, last but certainly not least, can help safeguard the bones that make up your face. They can even promote teeth that are strong and gorgeous.
Who Should Think About Getting These Implants?
If you call us at Lovett Dental in Corpus Christi, you can set up a consultation with our team members at our general dentistry. We can assess your teeth and circumstances in order to determine whether implants are suitable for you. If you want to get these implants, you should have strong basic wellness. You should have strong basic oral wellness as well. It's critical to have sufficient bone within the jaw. This enables you to accommodate your implant in the correct manner. It's also crucial to have gum tissues that are in tiptop shape and that are devoid of any hints of periodontal disease. Remember, these implants are attached to gum tissues. They're attached to bones that are part of the mouth, too.
Looking After Implants in the Appropriate Way
It's crucial to do everything you can to keep your implants in superb condition. You should make a point to clean them a minimum of twice daily. You can do so using a toothbrush that has bristles that are soft. You can do so using a toothpaste that's not at all abrasive as well.
Don't forget to floss your pearly whites each day. You can utilize tape that's unwaxed. You can even ask your dentist about floss products that are appropriate for individuals who have implants.
Contact the Welcoming Team at Lovett Dental
Do you want to enhance your smile? Call the staff at Lovett Dental 361.256.7896 to find out more about dental implants and all the things they can do for your teeth. We're not just a practice that's associated with five-star choices in implants, either. We're simultaneously associated with everything from porcelain veneers to dentistry for children. Patients in the area no longer have to worry about missing teeth. All you have to do is drop Lovett Dental a line.