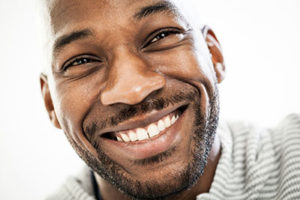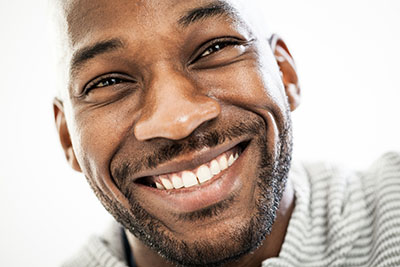 When you schedule teeth cleaning at Lovett Dental Corpus Christi, you are setting up an appointment for a professional dental hygienist to clean your teeth. The average teeth cleaning takes 30 to 60 minutes to complete, and you will spend that time lying back comfortably in a dental chair. A dental cleaning removes sticky plaque and hardened tartar from hard-to-reach spots, like between the teeth or along the gums. The hygienist also has the tools to remove hardened plaque that you can't easily brush away at home.
What Happens During a Teeth Cleaning?
Once the hygienist has removed all the buildup, they will use equipment to polish the teeth. This deep clean can lift away stains and create a smooth surface. Some dental cleanings may also include the application of fluoride or sealants to prevent further damage to your teeth. Both during and after the cleaning, the hygienist will check every part of your teeth for signs of cavities or decay. They'll also evaluate the gums for any infection or inflammation and check all soft tissue for oral cancer signs. Your dentist may chat with you about potential problems they notice and let you discuss any concerns you have.
The dental services we offer at Lovett Dental include:
Additionally, we offer services for tooth-colored composite fillings, root canal treatment, tooth extractions, and dental crowns and bridges. 
Benefits of Getting a Teeth Cleaning
There are several important reasons you should get your teeth cleaned. The first reason is simply that dental hygienists have tools and training that are not available to you at home. No matter how well you brush and floss your teeth, it is inevitable that small bits of debris gets left behind. Over time, this can build up into tartar and plaque that can harbor bacteria and allow tooth decay to occur. Having a hygienist regularly remove this buildup gets rid of it before it becomes a problem. Getting regular cleanings is one of the most effective ways of preventing cavities and gum disease from occurring.
If you do end up with any sort of oral health problem, time is of the essence. Most oral conditions are fairly easy to treat when they first set in, and things like gum disease are reversible as long as you get prompt treatment. An oral hygienist can spot symptoms before they become apparent to the untrained eye. This means they can let you know about potential problems and advise you on how to deal with them before the issue develops into a huge, painful infection. For example, a hygienist could spot a tiny cavity before it develops to the point of needing a root canal.
Finally, teeth cleanings are important simply because they ensure your teeth are in the best possible condition. If you love having a bright, shining smile, then you need to make the time for teeth cleaning in Corpus Christi Texas. The intensive deep cleaning helps to lift away stains and polish your teeth, so it ensures your smile is as sparkling as possible. When your teeth are healthy, you can have a beautiful smile that you feel confident about showing off.
How Often Should You Schedule Cleanings?
The general rule of thumb is that you should visit your general dentist for tooth cleanings every six months. However, this is just a guideline for healthy patients, so you may not have to follow it exactly. Those with periodontal disease or other major dental problems should visit the dentist every three months for regular checkups and cleanings. At-risk patients, such as seniors, may also benefit from more frequent cleanings to help keep plaque away and catch problems before they become bigger issues.
Contact Lovett Dental for Teeth Cleanings in Corpus Christi
If it is time for your next teeth cleaning, Lovett Dental Corpus Christi is here to help. Our welcoming and knowledgeable staff can schedule a time that works for you and help you get the smile you deserve. Thanks to our specialist knowledge and multidisciplinary approach, we can help with all sorts of unique conditions. Call 361-986-1117 to learn more about our tooth cleaning services.