At Lovett Dental Corpus Christi, we want you to have the brightest smile. We also want you to have a functional, healthy smile that will last you for many years to come. Good dental health has a lasting impact, which is why we'd like to talk to you about root canals. If you're struggling with dental decay, abscesses, pain, and other issues, a root canal might be the right option for you.
What Is a Root Canal?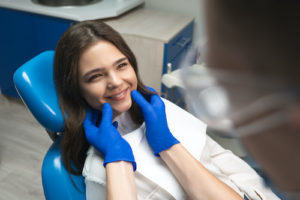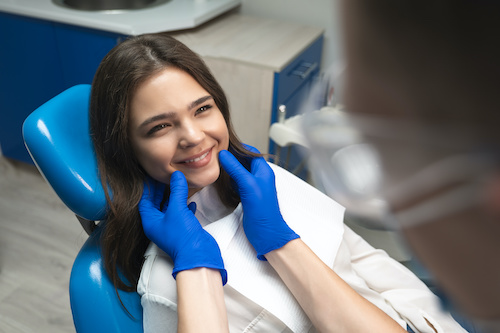 A root canal is a treatment used to eliminate harmful bacteria in the root of a tooth. Inside your tooth, there are root canals, which can harbor bacteria that cause pain and abscesses. When bacteria get through your tooth's enamel and to its root, it can cause significant damage. Teeth can decay and break away. If left untreated, individuals can lose their teeth and develop serious infections that impact their whole body's health.
When a patient has a root canal, the goal is to remove the infected or inflamed pulp so that it is later replaced. The decayed portions of the tooth are stripped away, allowing your dentist to repair the remaining space. The tooth is disinfected and sealed so that the original tooth stays in the patient's mouth. Often, clients get a customized dental crown or dental veneer to bring their tooth in line with the others in their mouth, so they don't lose any function.
How Does a Root Canal Help Your Teeth?
A root canal is often used to help relieve pain in a tooth or region of the mouth. It may also be used to clean out an infected tooth that has abscessed without necessarily removing it from the mouth completely.
Root canals aim to save your teeth. They are performed by an endodontist who specializes in removing the pulp of the tooth. Once that pulp is removed, the inside of the tooth is cleaned. Then, it's disinfected, and the roots are reshaped.
After that's finished, a filling is inserted into the tooth so that space is sealed. This saves the tooth, though the patient usually has to get a permanent dental crown to cap it.
How Does the Root Canal Impact Your Mouth's Functionality?
After a root canal, you should have:
More efficient chewing
A natural-appearing tooth
Normal sensations and biting force
Better force dispersion between your teeth
This will ensure that you are not only more comfortable but that your teeth don't develop future problems.
How Do You Know If You Need a Root Canal?
It's possible to know that you need a root canal if you are dealing with the symptoms of an abscess or have significant pain. Some symptoms that you may have if you need a root canal include:
Deep decay or the darkening of your tooth
Severe pain when you chew or press on a tooth in your mouth
Pimples on your gums
Chipped teeth or cracks in your teeth
Sensitivity to hot or cold sensations
Tender or swollen gums
If you have any of these symptoms, then it's time to talk to your general dentist about a root canal. Root canals aren't painful, and they do a good job of repairing your tooth or teeth so that you can eat normally.
Contact Lovett Dental Corpus Christi for Your Root Canal
If you believe that you need to have a root canal, it's time to get an X-ray and get started on your dental work. Here at Lovett Dental Corpus Christi, we offer root canal treatment as well as emergency dental services if you're struggling with pain or dysfunction due to your teeth. Get in touch with us today at 361-986-1117 to set up an appointment for your dental work.