If you are interested in dental bonding services, our team of experts is here to help. This useful service can be a vital and tooth-saving treatment method for dental patients of all kinds. However, it may not be the best solution for every patient as with all dental treatment methods. Lovett Dental Corpus Christi can give you a closer look at the specifics and benefits of using this service, as well as how to know whether or not it's right for you.
Contact our team at 361-986-1117 to schedule an appointment today.
What Is Tooth Bonding?
If you seek a team of high-quality professionals who will stop at nothing to ensure your smile looks its best, your friends here at Lovett Dental Corpus Christi are here to help. We provide premium-quality general dentistry as well as cosmetic dentistry, emergency dental services, and specialty dental services.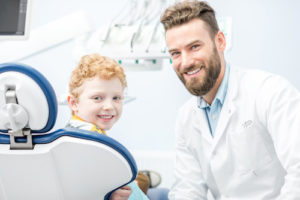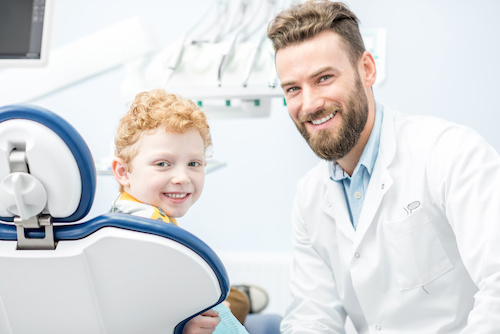 For those who are yet unfamiliar, dental bonding is a procedure that involves using a tooth-colored resin material (which is a versatile, durable plastic), is applied and hardened, with the help of a special light, which bonds the material to the tooth to help improve its appearance. This cost-effective solution is used to help:
Close gaps between teeth
Repair teeth that have been chipped or cracked
Repair decayed teeth
Whiten discolored teeth
Make teeth appear to be longer
Improve the appearance of misshapen teeth
Protect areas of teeth that have been exposed due to receding gums
Correct areas with low bite pressure (i.e., the front teeth bonding)
Understanding the Procedure
The dental bonding procedure involves the following steps:
Preparation: In many instances, little to no preparation is necessary for dental bonding. However, if the bond is being applied to a cracked or decayed tooth, anesthesia may be necessary. Your dentist will also need to use a shade guide to ensure the resin is color-matched with your existing teeth.
Bonding: To ensure the resin can bond with your tooth, the dentist will slightly roughen the surface before applying it. The resin is then applied to the tooth and molded as needed. Once the material has been applied properly, the dentist will use a bright light or laser to harden the material. Next, the dentist will finish shaping the material using electric dental tools. The tooth is then polished to ensure the sheen of the material matches the rest of the tooth.
Is Dental Bonding Right for You?
Although dental bonding can help fix an array of issues, this procedure is not right for everyone. It's important to reach out to Lovett Dental Corpus Christi for a consultation about our dental services. Here are a few ways to know if dental bonding is right for you:
Request dental bonding if:
You are looking for cost-effective methods of fixing and repairing minor teeth issues.
You need a quick method of fixing moderately serious dental issues for the short-term.
They are having dental issues but are afraid or have adverse reactions to anesthesia.
Have dental issues that are primarily cosmetic in nature.
Do not request dental bonding if:
Need long-term treatments that will be durable and low-maintenance.
Have serious issues in terms of decayed or cracked teeth that are causing serious pain.
Contact Lovett Dental Corpus Christi
Our team has many years of experience in dental bonding, and they know exactly what needs to be done to help make your smile look as amazing as possible. Please contact us today at 361-986-1117 to schedule an assessment and an appointment to begin the process of restoring and fixing your dental issues. Entrust your dental bonding to Lovett Dental Corpus Christi. You're going to love your new smile!