About Lovett Dental Corpus Christi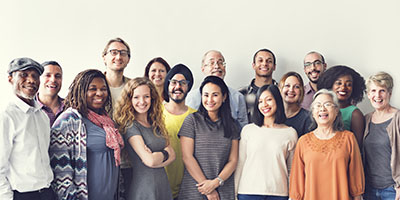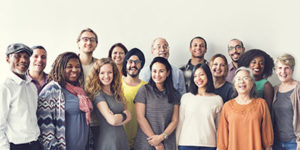 At Lovett Dental, our goal is to design a custom plan for your dental health while building a long-term relationship. Lovett Dental Heights provides you with an experienced, professional team that is genuinely interested in your dental care. We take time to understand your concerns and expectations because we want you to know all you can about our services. We want to be your trusted partner for your dental care. This helps ensure that you make the right choices for your individual needs.
Learn About Lovett Dental
Our team is committed to advancing our technical skills, education and training to provide you with the highest quality of care. From state-of-the-art equipment to the latest technology, comfortable dental chairs and patient education videos, our focus is to ensure your comfort while we perform excellent dental services. Learn more about Lovett Dental below.
At Lovett Dental Heights, we offer comprehensive dentistry for every member of your family. We have a wide array of dental treatments to optimize your oral health while addressing the anxiety a trip to the dentist may cause. In addition, we ensure you have access to crucial information about your care, which may include periodontal therapy, endodontic care, and sedation dentistry. We encourage you to ask us about our sedation dentistry for your comfort during procedures
Our treatment options cover general dentistry services, cosmetic dentistry, children's dentistry services, and specialist services. Specifically, these services include:
General Dentistry
Cleaning and dental exams
Tooth-colored composite fillings
In addition, we perform extractions and provide you with crowns and fillings, dentures and night guards. You remain comfortable and calm with our sedation dentistry techniques.
Cosmetic Dentistry
Gum issues (periodontics)
Root canals (endodontics)
About Lovett Dental Corpus Christi: Our High Standards
We have very high standards in personalized dental care. We offer comprehensive treatment planning to achieve your optimal dental health. You will discover that Lovett Dental is an office of multi-disciplined dentists, specialists, and hygienists. Our patients come to us for high-quality restorative, preventative, and aesthetic dental care. We offer convenient office hours to meet your needs whether that is teeth whitening, veneers, dentures, implants and much more. You receive high-quality care without the hassle of limited hours of operation that make you disrupt your schedule. We are even open on Saturdays for your convenience.
About Lovett Dental: Emergency Services
We offer emergency, walk-in services if you are in need and want to find out about Lovett Dental urgent services. When you are in pain, we take action to alleviate the problem. This may include a toothache, issues with braces and wires, swelling or abscess, a chipped or broken tooth, knocked-out teeth, a bitten tongue or lip, lost crown or filling, or a burned roof of mouth.
In addition to our convenient hours, Lovett Dental Heights offers an array of special services designed to meet your needs. We provide zero-down cleanings, problem-focused exams, payment plans for braces, and more. We accept most dental insurance.
The dental team at Lovett Dental listens to your needs, offers advanced dental care and delivers high-quality results. Our facility is conveniently located, and we offer financing options. Let Lovett Dental give you the best smile you deserve. We have board-certified dentists, specialists, and other dental professionals dedicated to your satisfaction and oral health.
Give Lovett Dental Corpus Christi a call today at 361.256.7896 to learn more about creating a dental plan for you and your family. We look forward to offering you friendly and professional services.