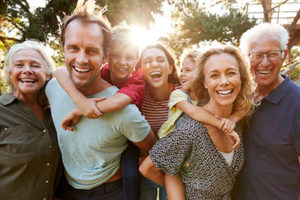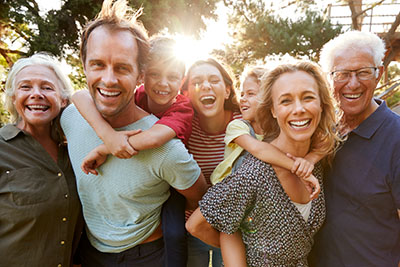 General dentistry at Lovett Dental Corpus Christi assists patients with a variety of oral health care services that can help improve their smile. Some of these procedures help to prevent various oral diseases from developing entirely. Some of these diseases include cavities, which a record number of people experience at some point in their lives.
Our General Dentistry Services in Corpus Christi
Making sure that your mouth's health is in excellent shape is our top priority. This is why Lovett Dental Corpus Christi goes above and beyond for all of our patients. We are your professional dental office that cares about your dental needs. Our team is dedicated to providing you with various financing options that will help you cover treatment expenses. We accept most forms of insurance and can see if you qualify for our financing plan. Be sure to contact us today to schedule a professional consultation with us.
Here are some of the services that we offer our patients:
We also offer dental advising that will help enhance your overall health.
What Can I Expect During My First General Dentistry Visit?
One of our friendly staff members will always greet you whenever you visit our office for dental services. Your dentist will then perform a dental examination on your mouth to determine the state of your dental health. This evaluation will help us create a unique treatment plan for you. Finally, our staff will schedule a future appointment with you after the examination is done to address any issues we find or concerns you have.
How Often Should I Receive General Dentistry Checkups?
It is highly recommended that you receive a dental checkup and teeth cleaning every six months. However, it is in your best interest to visit your general dentist more often than six months to ensure that your mouth is in optimal health. We will examine your gums and teeth to determine if there are any issues. Your general dentist will recommend that you closely follow a dental hygiene plan to keep your teeth clean outside of our office.
Anxiety-Free Dental Appointments
Many people suffer from anxiety whenever it comes to visiting the dentist's office. They create negative expectations in their heads before they have even sat down for a dental examination. Fortunately, there are plenty of solutions available that will help you relax whenever you visit Lovett Dental Corpus Christi. We provide sedation dentistry services to help you ease into your procedure. This will eliminate anxiety altogether, and the procedure will only seem like minutes have passed. You will wake up with a brand-new smile that you can show off to your friends and family.
Our team has plenty of information available that will help you understand the procedures better. It is our firm belief that education on dental practices is the best way to quell any anxiety that you may be experiencing. We will gladly offer you information pertaining to our services upon request whenever you need to schedule an appointment with us.
Contact Lovett Dental Corpus Christi
 Lovett Dental Corpus Christi loves your smile, and we want you to love it, too. Our expert dental professionals use the latest techniques and years of experience to improve the health of your teeth, the way your smile looks, and how your teeth function. Contact Lovett Dental Corpus Christi at 361-986-1117 today. We look forward to helping you maintain healthy teeth.