Your smile can impact your self-esteem. If your teeth don't look the way you want, you are less likely to feel confident and may even withdraw from certain activities. Everyone should feel good about the way they look, and if you aren't happy with your teeth, there are options. We offer cosmetic dentistry options for people of all ages. Let Lovett Dental Corpus Christi help you love your smile. With our dental services, you can once again feel confident and proud of your teeth.
What Is Cosmetic Dentistry?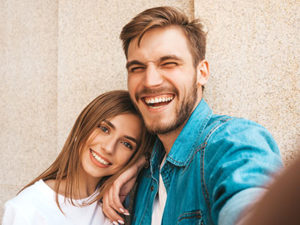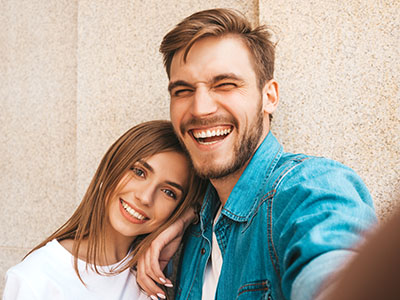 Cosmetic dental procedures include many types of dental work performed to make the teeth look better. There are many different forms and procedures that fall under this category of dentistry. Not all dentists are capable of repairing, replacing, or resurfacing teeth to make them look better. If you need cosmetic dental services, it best to choose a dentist with the right experience to make your teeth look their best. You don't have to live with unattractive or missing teeth any longer.
What Are the Different Types of Cosmetic Dentistry?
There are many different types of cosmetic dental procedures that can help give you the smile of your dreams. In some cases, you may need more than one kind of cosmetic procedure to correct your dental problems. Some of these different options include:
Your dentist can help you decide which services will help you achieve the smile you want.
Why Is Cosmetic Dentistry Important?
It's important to be proud of your smile and confident in the way you look. If your teeth do not look good, you may not have much confidence. You may cover your mouth when you talk, laugh, or smile. Some types of cosmetic issues can cause physical problems too. You may suffer from pain, have trouble eating, or be unable to breathe or talk properly. Once the cosmetic problems are no longer present, you may feel happier and more confident. You may also find that you are more likely to be social.
Why Might a Person Need Cosmetic Dental Care?
Many things can happen to a person's teeth to make them look less than desirable. Some people are born with genetic dental issues. Others lose teeth due to accidents or gum disease. While the cause of the problem may determine the type of care you need, we have the skill, equipment, and experience to correct any type of problem. Some common reasons a person may choose to have a cosmetic or specialty dental procedure include:
Broken teeth

Missing teeth

Gaps

Teeth that are too long

Teeth that are too short

Teeth that protrude from the mouth

Crooked teeth

Stained teeth

Cracks in teeth

Tooth malformations
Who Can Benefit from Cosmetic Dentistry?
Cosmetic dentistry is for anyone who needs dental work that can make their teeth look better. Whether you have crooked teeth, discolored teeth, have teeth that are too big or too small for your mouth, or are missing teeth, cosmetic dental procedures may be available for you. A dentist will determine if you are a candidate for a certain procedure and which type of cosmetic dentistry is right for you.
If you are suffering from a cosmetic dental issue that prevents you from feeling confident or interferes with your life in any other way, it's time to consider cosmetic dental care. There are options that can make your teeth look and function better. We enjoy what we do, and we are good at it. Don't wait any longer for the smile of your dreams. Call Lovett Dental Corpus Christi today at 361-986-1117 and make an appointment that could change your life.